Koelnmesse Director Stefan Lohrberg recommends comfortable shoes for the upcoming edition of Spoga+Gafa in Cologne: there are only a few remaining spaces for exhibitors on the 230 000 m² of the site.
In Madrid, Koelnmesse had invited to the European press conference for Spoga+Gafa 2023 and reported in front of a good 50 press and association representatives on the current status of the International Trade Fair for Sporting Goods, Camping Equipment and Garden Furniture. Why Madrid? "Because it is the greenest capital in Europe with 300 000 trees and is only behind Tokyo in the world," explained presenter Camilla Biasio.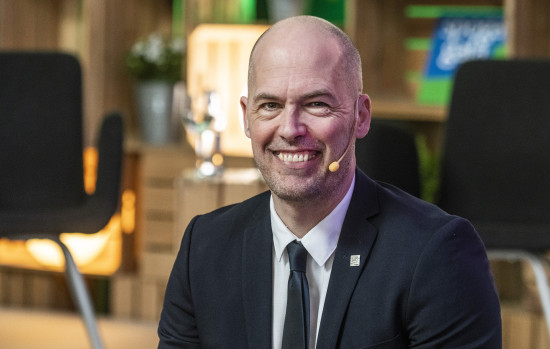 Stefan Lohrberg, Director of Spoga+Gafa, was enthusiastic. Three months before the actual event, he said, 99 per cent of the spaces were already booked. "In other words: we have four new halls and they are 100 per cent completely sold out," Lohrberg said happily in the Impact Hub Sala Gobernador in Madrid. Only a few remaining spaces are still available for the show, he said. 14 exhibition halls now offer 230 000 m2 of exhibition space.
As early as in June 2022, the first post-Covid-19 year, Spoga+Gafa counted more than 1 000 exhibitors from 52 countries and 25 000 visitors, he said. These figures are guaranteed to be exceeded in 2023, said Lohrberg, who also praised an average time guests spent at the fair of 1.7 days as a very good value. There had been a lot of encouragement from the industry for the new date in June instead of September.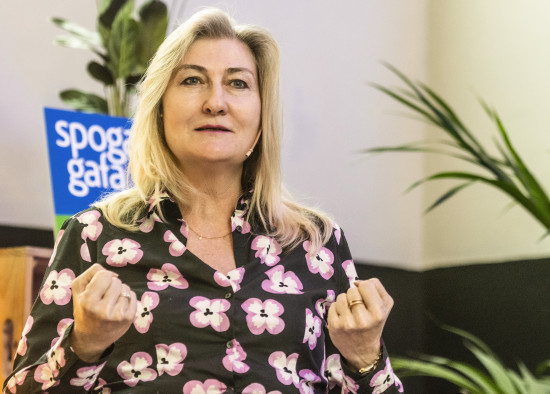 The reasons for the growth are many, he said: "For one thing, intercontinental exhibitors like our friends from North America and Asia are looking to connect with global and national trade." Attendance from the DACH region, the Benelux countries and Europe is also up, he said. Lohrberg says, "It's going tremendously well right now, we didn't expect that so quickly ourselves, the status is better than before Covid-19." He strongly advises wearing comfortable shoes.
During the Pandemic downtime, "we dealt with ourselves," Lohrberg said. Problems with tickets or exhibitor arrivals and departures have been resolved, he expressed confidence. E-slots with time slots for each exhibitor will now help with logistics.