At a European press conference in Madrid covering Spoga+Gafa 2023, Koelnmesse reported on the latest news regarding the international trade show for sporting goods, camping equipment and garden furniture to over 50 invited press and association representatives. A keynote speech by Manuel Rucar from trend consultancy Chlorosphere and a panel discussion with industry representatives complemented the presentation by the trade fair management.
Stefan Lohrberg, director of Spoga+Gafa, was extremely enthusiastic. Three months in advance of the actual event (18-20 June 2023), 99 per cent of the spaces were already booked, he said. "In other words, we have four new halls and they are completely sold out," Lohrberg was pleased to announce at the Impact Hub Sala Gobernador in Madrid. Only a few remaining spaces are still available for the fair.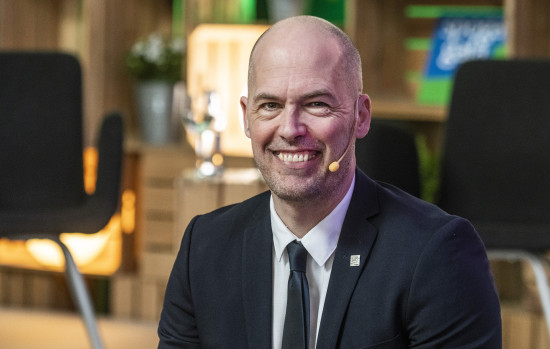 Back in June 2022, the first show after the coronavirus pandemic, Spoga+Gafa again attracted over 1,000 exhibitors from 52 countries and 25,000 visitors. These figures were sure to be exceeded in 2023, said Lohrberg, who also praised the average time of 1.7 days spent at the fair by visitors as very good value. The new dates in June instead of September had once again proved extremely popular. "This is also reflected in the overwhelming exhibitor response. Visitors can therefore look forward to an even bigger and more international Spoga+Gafa 2023," said Lohrberg.
Koelnmesse also expects windfall effects from the fact that the trade show will take place just two days after the DIY Global Summit in Berlin (14-16 June). The show organisers expect a positive visitor effect to derive from the fact that visitors from abroad would only have to make the long journey to Germany once if they attended both events. Lohrberg was confident that problems with tickets or exhibitors' travel to and from the event had been solved.
"
Visitors can therefore look forward to an even bigger and more international Spoga+Gafa 2023
Under this year's main theme "Social Gardens - Places of Encounter", the clearly structured areas of garden living, garden creation & care, garden bbq and garden unique should provide a complete overview. The "POS Green Solution Islands" are not only intended to demonstrate solutions for improved retail space turnover, but should also provide an insight into other sectors as well as the future of retail.
The garden variety at Spoga+Gafa is considered to be unique worldwide. Whether it's the latest trends in plants, high-quality furniture for the garden or the latest barbecue equipment, the trade fair presents the complete industry offering in one place.