As always, John Herbert got to the heart of the matter with his very first words: "It's so good to see you again!" the CEO of the international DIY association Edra/Ghin greeted the roughly 900 participants at the 8th Global DIY Summit, which finally - finally! – was able to take place in Copenhagen. And that's exactly how it was: the joy of being able to meet colleagues from all corners of the globe in person again defined the entire event at the beginning of June.
Herbert lead the programme together with Piet de Conick. The new managing director of the international manufacturers' association Hima had the opportunity to introduce himself to the large industry community for the first time.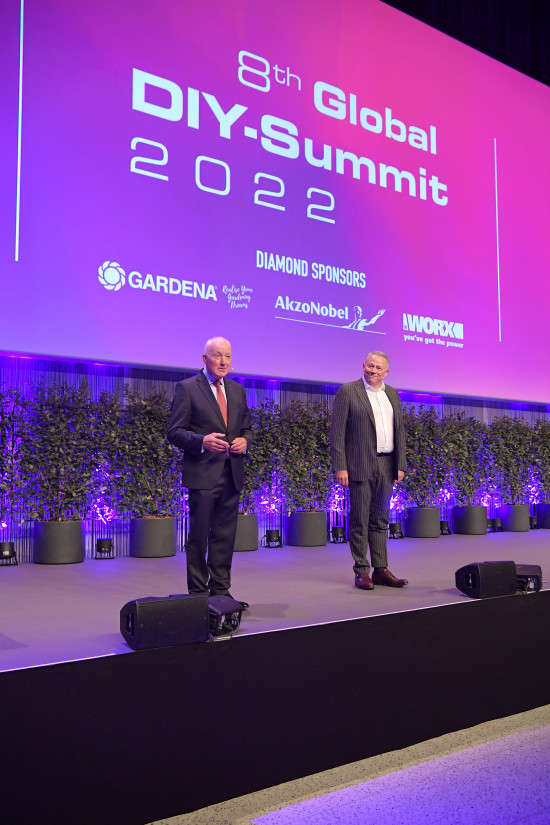 Sergio Giroldi, president of Edra/Ghin as well as CEO of Obi, and Hima president Reinhard Wolff also welcomed the guests. Giroldi emphasised that the industry must work together to ensure that DIY products remain affordable. "Affordability is the new challenge," Giroldi said.
What followed were two days with plenty of opportunity for networking – for which the congress exhibition with often elaborate booths from numerous manufacturers provided the appropriate setting – as well as bundled information on current industry developments.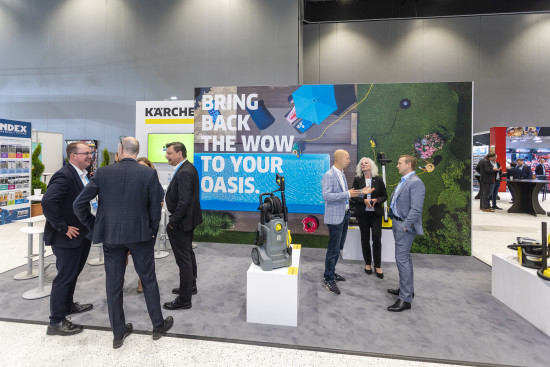 Mark Herbek from Cleveland Research kicked off the event with the statement: "The industry is disrupted". One positive development, he said, is that younger generations are deciding to buy a house earlier than they did a few years ago. As a result, they are spending 75 per cent more on home improvement products. Other key themes: regional concepts and exclusive products in the range.
Michael Schneider, managing director of Bunnings, spoke about a "shift in the DIY industry" towards a seamless shopping experience. Customers decide where they want to shop. The important thing is to offer them inspiration and information across all channels. The retailer is consciously addressing topics that move digital natives, such as sustainability and society.
Retail expert Ken Hughes showed how to win the race for relevance with customers. Whether it's climate change, the pandemic, supply chain issues or war, he said, the crisis won't stop. "We have to get used to this idea of change being constant. There is no normal," he emphasised. If you can't offer emotional experiences…