Routine? There hasn't really been one since the outbreak of the pandemic two years ago, not even in the DIY sector. The Russian war against Ukraine has added another obstacle to routine.
Thus, the BHB press conference at the beginning of March, at which the figures from the past year were presented as – routinely – every year, was somewhat different than in the past. At the end, no forecast was presented for the unpredictable current year, and at the beginning, there was a statement on the topic of war, which is not usually scheduled at the press conferences organised by the German DIY retail association BHB.
"We cannot start such a press conference without at least taking a look at the East," were the words with which managing director Peter Wüst opened the event. "It is frightening what we are hearing from Ukraine."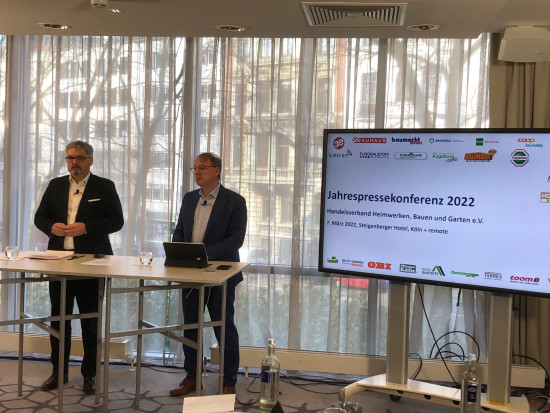 Concluding with reference to inflation, supply chains, energy prices and the current vagaries of procurement, among other things, the statement read: "Forecasts are not reasonably possible due to the extremely volatile environment."
The figures presented by the BHB did not quite correspond to the routine of previous years, either. Unlike the usual data, turnover was considerably below the previous year's level and was (also) when compared with the level of two years ago, therefore.
Only such a long-term comparison makes sense in these volatile times. Franz-Peter Tepaß, head of Obi in Germany and president of BHB, quite rightly pointed this out. Looking at the bad weather in spring and summer 2021 and the lockdown at the beginning of the year, he said, one has to realise "that the influences have come more from outside. It should not be seen as a negative trend."
And neither should the 2021 sector figures be seen in this light. It is true that the DIY and garden centres in Germany turned over 8.2 per cent less last year than in the previous year, and even 9.1 per cent less on a like-for-like basis. But the total volume of EUR 20.33 bn is 4.5 per cent higher than in 2019, the year before the coronavirus pandemic broke out. That this is a pretty decent increase is shown by a…